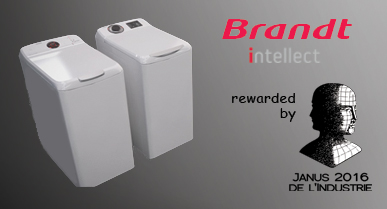 Brandt is proud to announce the achievement of the "Janus de l'Industrie" 2016 for its Washing Machine "Intellect".
Sponsored by the Ministry of Industry, Commerce and Foreign Trade, this award, issued since 1953 by a jury of 50 experts, highlights the most creative industrial products in the field of design. Awarded products are designed to provide real benefits for consumers.
Brandt washing-machine "Intellect" has convinced the jury of this prestigious award for its advanced technology, performance and ease of use.
It was in the presence of Messrs. Issad Rebrab and Sergio Treviño and the Secretary of State for Foreign Trade Matthias Fekl that the French Institute of Design awarded the "Janus de l'Industrie" 2016 to Brandt washing-machine "Intellect" on Tuesday, November 22 at the Quai d'Orsay.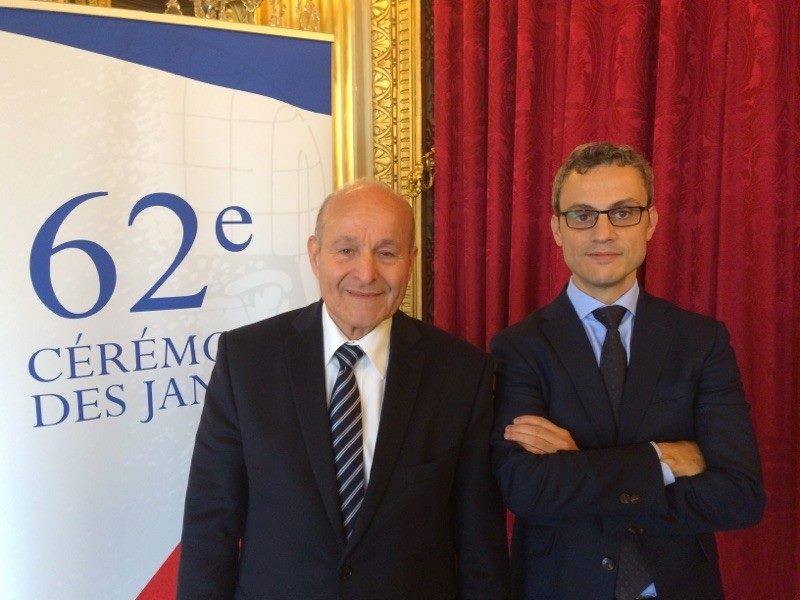 Brandt washing-machine Intellect is the translation of Brandt's know-how which is again rewarded by this organization, whose purpose is to promote the products of tomorrow. This label helps promote investment in design and its transformation into competitive advantage.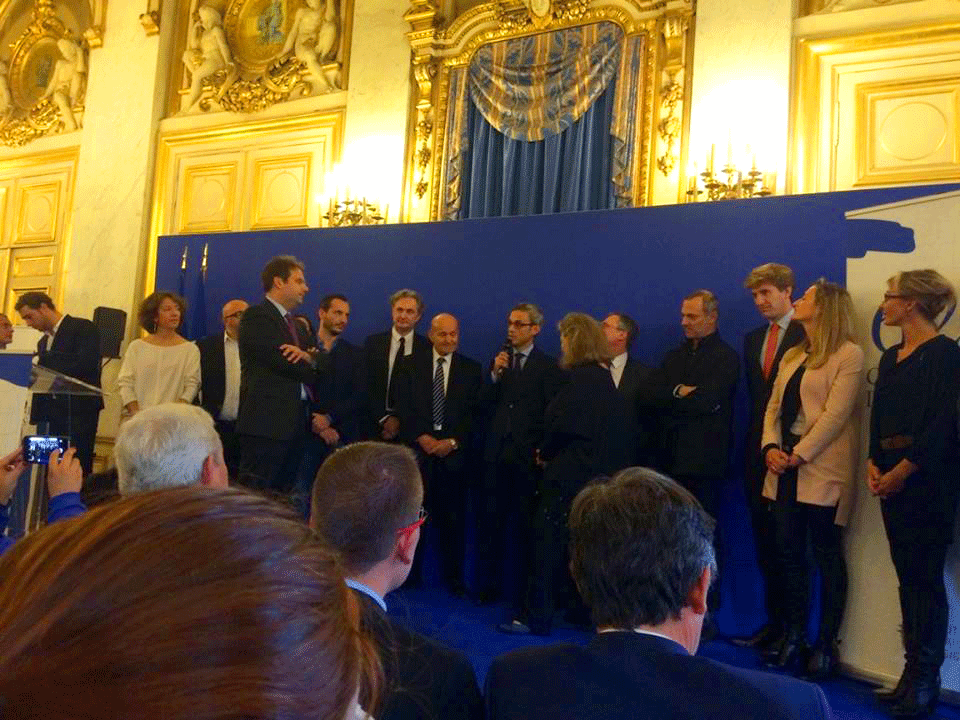 For additional information regarding this new product and this event, visit : more infos here