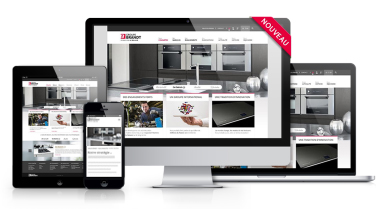 We are happy to welcome you to our new website and to present our Group and its activity, innovations, values and locations.

We are a leading French group in the area of household equipment: Washing, Cooking, Cooling, Small Appliances, Television and Air Conditioning.

We design and manufacture products for four iconic brands which are present in millions homes around the world.
De Dietrich and Brandt are our two major international brands; Vedette and Sauter are our two specialist brands.